Last week I wrote a short article in Renewable Energy World on what we in the renewable energy community can do to help Haiti. Here's what I said about our immediate plans: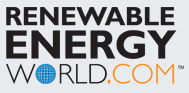 The Solar Electric Light Fund (SELF) is already using the sun to power health care in Haiti and is primed to expand its work with Partners In Health (PIH), the NGO co-founded by Dr. Paul Farmer. When the earthquake struck on January 12, SELF had 13 kW of photovoltaic (PV) panels in a warehouse in Haiti, waiting to be installed in two PIH clinics next month. The plan now is to divert those 13 kW to emergency field hospitals that are being set up near Port-au-Prince, the area hardest hit by the quake.
This, by the way, is just the beginning. Even before the earthquake, we were executing on our plan:
We have worked with PIH since 2006 to electrify health clinics in Africa and, just five months ago, electrified a clinic for the organization in Haiti's Boucan Carre, three hours from Port-au-Prince. This is the first of 10 PIH centers we plan to electrify in Haiti through the SELF-PIH Solar Health Care Partnership.
Now, we see a much greater need and of course we feel a much greater sense of urgency to help the community at large as well. We are now working on a far bigger blueprint to help Haiti back on its feet, and will announce details as these plans become field initiatives.
Last year, SELF created its Array of Life program to partner with companies donating solar equipment and/or funding to support this work.  Sunpower, Dow Corning, Good Energies, SolarWorld, Solar Liberty, Bosch Solar, Solar Outdoor Lighting and Trojan Batteries are among those already stepping forward.  We need more to join us.
My hope is that you won't allow the tragedy in Haiti to pass us by without getting involved. And as I said in the article, let's rebuild Haiti, power it with renewable energy and show the world that hope for a sustainable planet can be a reality. Amidst the global financial crisis, staggering global rates of unemployment and failed Copenhagen talks, the renewable energy industry remains a beacon of hope for the future.
Together we can help Haiti light the way.