One of the central issues that will be discussed at Copenhagen is the obligation of rich nations to help poor nations by committing "to far deeper emissions cuts than they already have, and to provide them with cash and technology so they can prepare for the worst and develop a clean energy infrastructure for themselves."
In spite of all the uncertainty surrounding COP15, I'm going to Copenhagen as an optimist. I agree with Bill McKibben's point that we need a dramatic breakthrough in Copenhagen, and I believe there are signs that President Obama's behind-the-scenes negotiations just may pay off.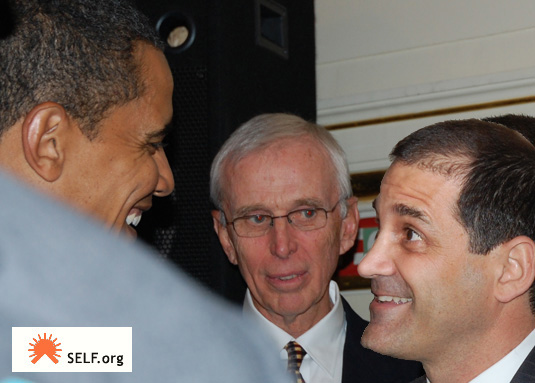 For nearly 20 years, the mission of our Solar Electric Light Fund (SELF) has been to provide solar power and communications to a quarter of the world's population living in energy poverty.
SELF believes that energy is a human right.
To meet global challenges such as food and water scarcity, climate change and poverty, SELF is working to assign greater priority to the importance of sustainable energy among international development banks, aid agencies, foundations, and philanthropic individuals, who are committed to improving the health, education, and economic prospects of the world's poorest citizens.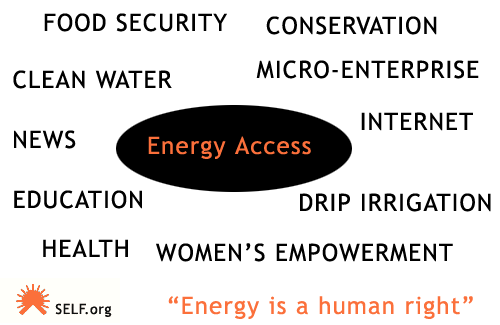 Health Clinics go without lighting and medical equipment and without necessary refrigeration to preserve vaccines and other vital medicines for yellow fever, polio, tetanus, whooping cough, and hepatitis A and B.
Schools go without dependable lighting to facilitate education and ensure the well-being of their students.
Community knowledge is compromised when connectivity by radio and telephone is not possible.
Agricultural production is hindered by lack of irrigation systems, which leads to the loss of precious day-light hours to traditional fuel-gathering, severely impeding economic progress.
Homes are lit with kerosene lamps, which give dim and wavering light, emit cancer-causing smoke, and cause thousands of devastating house fires every year. In contrast, light produced by solar power is carbon free clean, steady, bright, and safe.
Drinking water is dangerously contaminated with disease-carrying waste and agricultural runoff.
Micro-Enterprise is severely hampered, as nightfall comes at about 6:30 p.m. year-round, effectively ending the productive work day without access to electric light.
Urban Migration causes explosive growth of cities in developing nations, straining the natural environment and overwhelming cities' social service systems.
The lack of irrigation leads to unsustainable farming practices.
We define energy poverty as a lack of access to clean and efficient energy systems. Energy poverty exacts its toll on the health, education, food and livelihoods of the world's poorest people. Energy is a foundation, a prime condition, a prerequisite to a healthy living and a competitive economy, without which:
The list goes on and on. This is the impact of energy poverty, the root cause of so much suffering in the world.
Nowhere is this more evident than in the Kalalé District of Benin in West Africa – a poor, dry region in the northern part of the country with approximately 100,000 people – none of whom have access to the electric grid. The economy, as in most rural districts, is mainly based on agriculture with more than 95% of the population involved with farming. Despite its great potential, crop production in Kalalé remains weak and easily influenced by natural conditions. There is precious little rainfall during the six-month dry season that runs from November through April each year.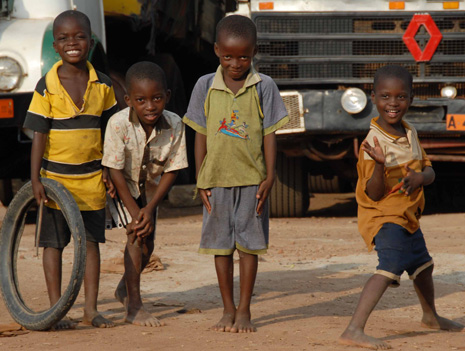 You can learn about SELF's work in Benin here. This is the whole-village development concept that SELF has been implementing for some time now. We call it our Solar Integrated Development ( SID) Model, and we'd like to scale the process across Africa.

My hope for Copenhagen is that we might just succeed in making the fight against energy poverty a global priority.
I believe SELF has created the right model for sustainable development across much of rural Africa, China, and India. It's time we used solar energy to reap a digital dividend (as C.K. Prahalad calls it) for the poor. Fighting energy poverty is, in my mind, a cleantech opportunity. Sustainability and innovation go hand in hand.

I'm confident we will see a new "coalition of the willing" emerge in Copenhagen – this time to save the Earth. The consequences of inaction are too serious to ignore.

My next blog post will be from Copenhagen. Stay tuned.